History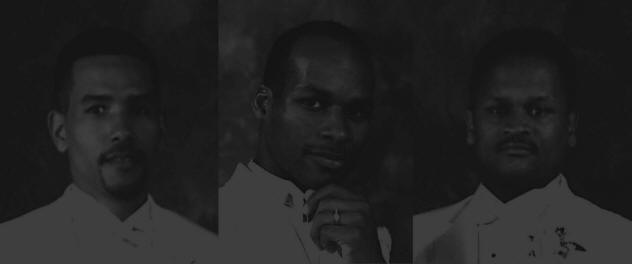 Erik A. Martin, Ralph Laplanche, and Chris Woulard wanted to be a part of a brotherhood that would uplift African Americans through scholarship and community service. They immediately started laying the foundation for a new predominately black organization. These three young men had a vision to build an organization that would provide service to the black community and spread brotherhood, love and unity among all people. Additionally, their organization would be founded on the belief that all men are created equally and would not subject perspective members to any form of physical, intellectual, emotional and/or spiritual abuse known as "hazing." Instead, the fraternity would seek to uplift individuals, promote positive images and build strong, successful leaders who will make a difference in their communities. Martin, Laplanche and Woulard saw their vision become a reality on April 6, 1986 as Beta Phi Pi fraternity was founded on the campus of Western Illinois University in Macomb, Illinois. 
A Message From the Founders of Beta Phi Pi Fraternity Incorporated
"As we head into the 21st Century Beta Phi Pi Fraternity has firmly committed itself to address the need for scholarly achievement as well as social responsibility in the African American community. While embarking on our journey as a young and vibrant organization, we are setting new standards of excellence on the college campuses, in the business world, and in serving the needs of our people. Whether it be through public service, social events, or academic programs the men of Beta Phi Pi are continually building men which in turn build futures!"
 
- The Founders of Beta Phi Pi